Logistics
Always on time, always reliable!
Puerto Rico Supplies Group brings the passion of traditional distributors into the 21st century, expertly arranging air, sea and ground transportation to deliver your products on time.
From planning, purchasing and storage to speedy point of sale delivery, we create value through our professional logisticians, state-of-the-art facilities and technology, intelligent fleet routing and safe delivery.
It is the outcome of more than 75 years of fine-tuning processes and investing in excellence. We are the experts in getting your products from point A to point C in the fastest and most efficient way possible!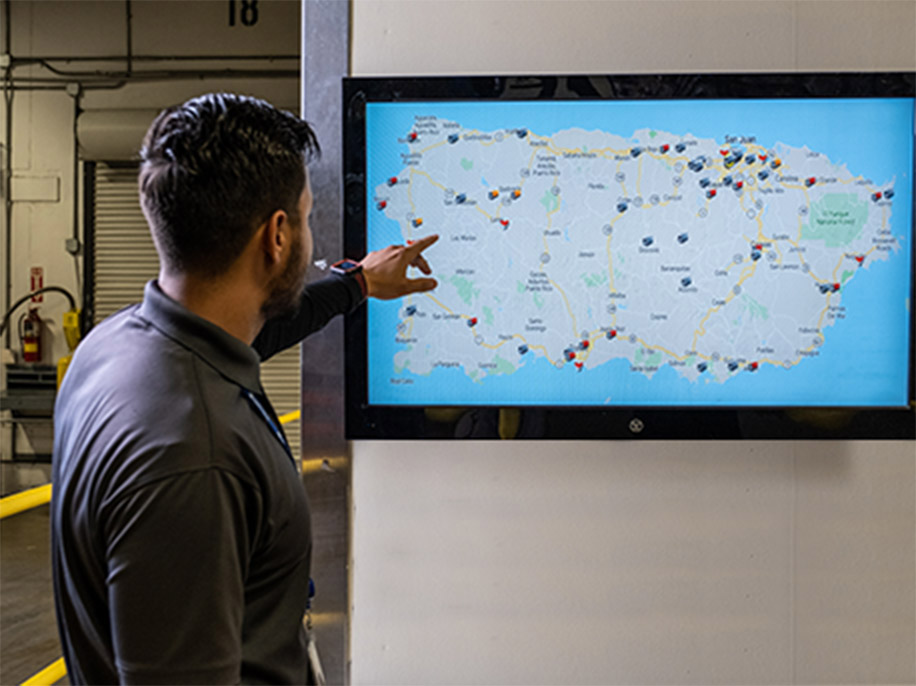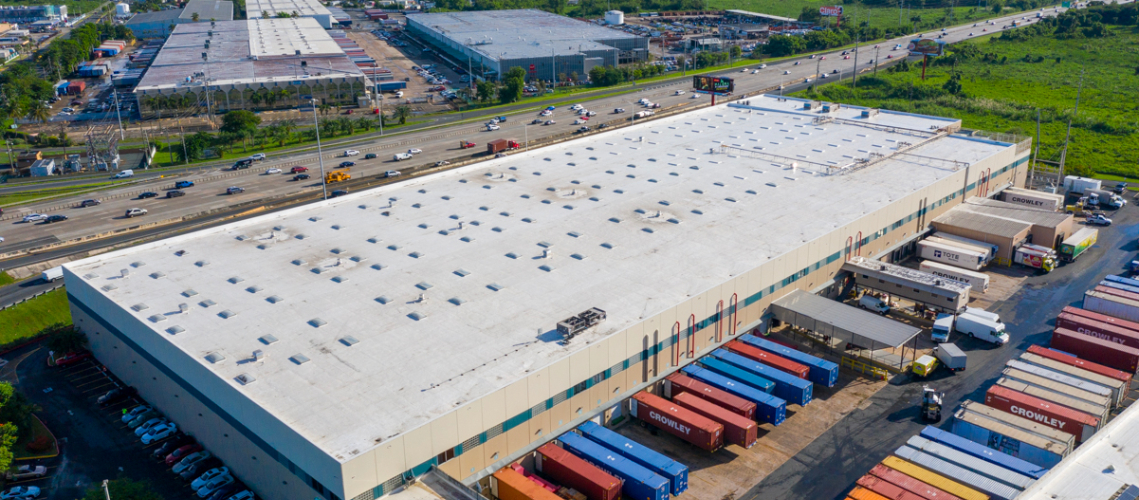 The Very Best Facilities at the Very Best Location
Puerto Rico Supplies Group distribution center is strategically located within a five-minute drive to the major port facilities in the San Juan harbor, providing quick and seamless service for all inbound container traffic.
Our metropolitan warehouse complex offers over 388,000 square feet of dry and cold storage. Service to the western and southern parts of the island are supported by two additional warehouses in Ponce and Mayagüez.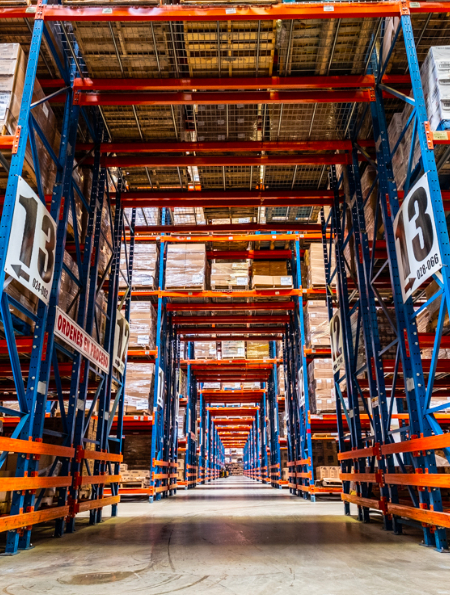 The Ark
"The Ark" (or "El Arca") our main warehouse, houses over 5,000 products in 250,000 square feet for dry and cold storage. Its cutting-edge technology includes 5 separate temperature-controlled freezers, coolers and loading docks as well as pick-to-voice technology.
Other advanced design attributes are:
Reach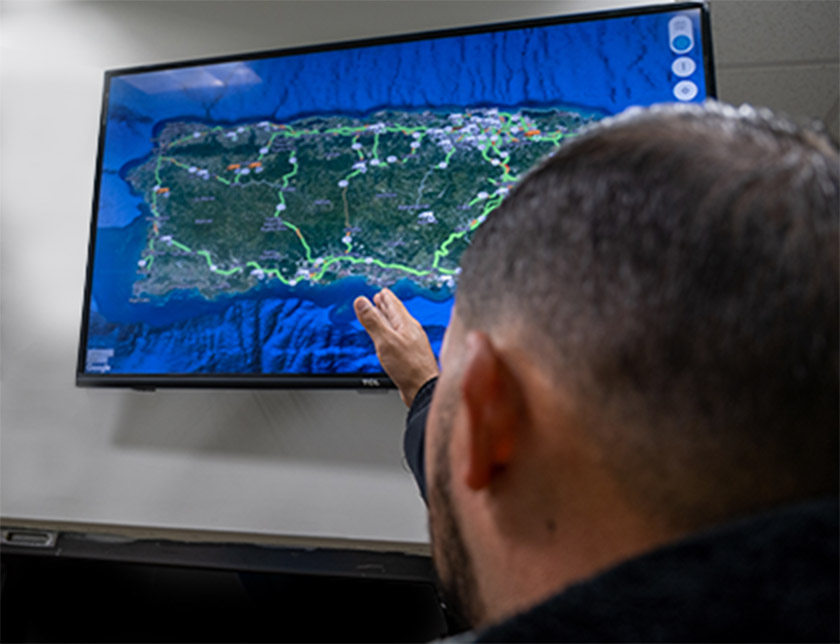 Unbeatable Island Wide Reach
With over 200 routes throughout the island covering Up-the-Trade, Middle Trade and Down-the-Trade, PRSG is the leading total channel, total category distributor for Puerto Rico and the Caribbean. Our logisticians alongside our specialized sales and merchandising teams offer an unbeatable extensive reach and the fastest delivery for your products.
Sales & Merchandising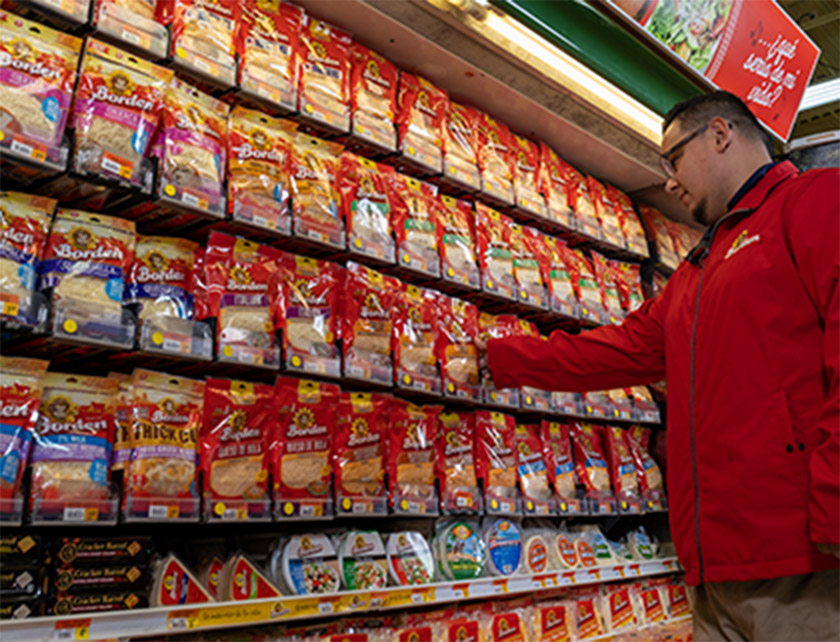 We make our brands market leaders through a unique set of strengths that no other distributor can offer in Puerto Rico. Our specialized sales teams provide unparalleled market penetration and merchandising service throughout the island. Hands down, we offer unbeatable reach in the  up, middle and down-the-trade channels. Most importantly, we have the most passionate, focused and results driven sales force in the island.
Strategic
Marketing &
Category
Management
In Puerto Rico Supplies Group you will find a multidisciplinary marketing team dedicated to developing and supporting brand leadership. Our professionals leverage on business intelligence and market insights to identify industry trends and products' demand. From ideation to successful execution we create tailored strategies, tactical programs, consumer events, POS activations, brand visibility programs, publicity, and trainings to propel your brands' success. 
As experts in industry analysis, market assessment, brand differentiation and competitive advantages identification we create the best marketing plan for your brand, delivering profit and value above and beyond.
Our experienced and trustworthy Category Management team have won several captainships in most of our categories. Through a complete category and consumer insights analysis the team designs planogram strategies and implement modular merchandise display solutions that add value, improve consumers' shopper experience, drive profit and margins to our customers, and deliver strong results.
Export Division
Go farther than Puerto Rico! Puerto Rico Supplies Group can extend your reach into the Caribbean. Our export division will take your products beyond our shores with a tailor made go-to-market strategy.
Our knowledgeable professionals and quality operational processes will take care of your every export needs.